Quibi updates app with Chromecast support for watching shows on big screen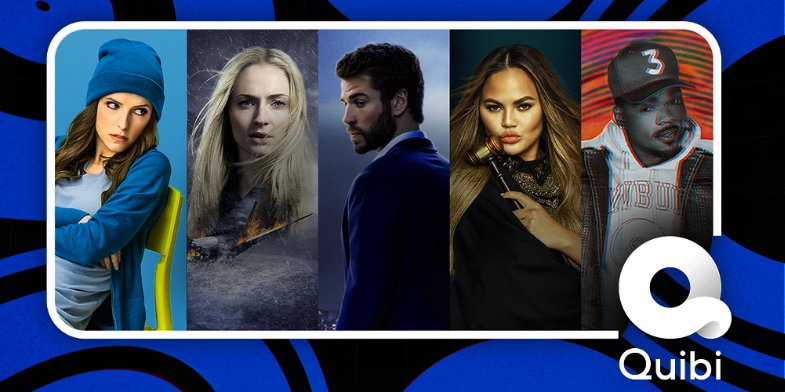 Quibi the short-form mobile video platform has updated its app on Apple Store to support streaming to a television with Google Chromecast. The update was made available a couple of weeks after Quibi added AirPlay support, which marked the first way to stream its videos beyond a mobile screen. However, Android version of the app doesn't support Chromecast streaming yet.
Chromecast support enables users with a mobile device or personal computer, to play Internet-streamed audio-visual content on a high-definition television or home audio system through mobile and web apps that support the technology.
Quibi has been facing difficulties as it was launched in early April amid the COVID-19 pandemic crisis and lockdowns leading to Quibi's marketing failing to reach the general public.
The reasons for streaming service Quibi's unenthusiastic launch are the variety of restrictions on its app. The app still does not allow users to screenshot or record shows from within the platform for sharing on social media pages.
The other missing feature which was the lack of TV streaming has been launched by Quibi. The company took about more than a month to launch AirPlay support. And nearly after two months of launch, the company came up with Chromecast support.
In its first week the app had 1.7 million downloads, but that was largely due to free subscription promotions. Co-founder Jeffrey Katzenberg has blamed the pandemic for the company's early struggles saying, "I attribute everything that has gone wrong to Coronavirus. The app has fewer than 1.5 million subscribers as of early May."
Chief Product Officer at Quibi, Tom Conrad at the time of launching AirPlay support had said, "Sure we designed Quibi for on-the-go, but these days visiting the family room is like a day trip so AirPlay support is live for iOS in Quibi 1.3." He even promised that the company was working very hard on Chromecast too which will be available in June to the users.
The company has further plans to have dedicated Quibi apps for Amazon Fire devices, Roku, or any other streaming platform. However, presently the only way to stream Quibi on the big screen is to use a mirroring feature from Apple or Google.
Quibi is the latest premium streaming service that wants you to watch its content. It's available in the US, Canada, and other countries with over 50 scripted, unscripted daily shows. During the initial phases of its launch the company had commissioned news programming in addition to its entertainment lineup, but later understood that news programs attracted negligible interest. The company plans to spend USD 1.1 billion on commissioning original content in its first year, including over 175 shows, and it appears that very little of its content is taking off.