Twitter to soon start testing voice-enabled direct messages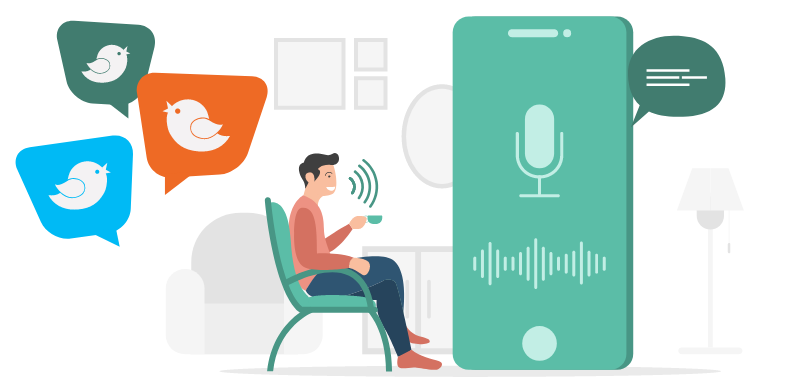 Twitter is now all set to test voice direct messages. This will let users record and send voice messages through DMs.
The Product Manager for direct messages at Twitter, Alex Ackerman-Greenberg said that that the company will be testing voice DMs soon. He further said that Brazil will be the first country included in the tests for this feature.
Alex Ackerman-Greenberg also said, "We know people want more options for how they express themselves in conversations on Twitter — both publicly and privately."
The voice messages will be 20-seconds long and will have a simple play/pause button to control received messages.
The Twitter product team says it has designed an in-line recording experience to make sending voice messages a more natural part of Twitter conversations. Voice messages have a simple user interface with a play/pause button, and as the message is played the sender's avatar pulsates. There's also a report message feature for the inevitable abuse or someone misuses voice DMs feature.
However, the audio can only be added to original tweets and the users can't include those in retweets or replies. The other users will be able to see the voice tweets of a user on their timeline along with other tweets.
The feature was first noted as being in testing by Matt Navarra a couple of weeks ago and had been rumored since August after it was found by a developer Alessandro Paluzzi in Twitter's code.
In June, Twitter had rolled out a test for a limited number of iOS users in the US to record audio snippets and attach those to tweets.
Twitter received a large amount of criticism after announcing audio tweets when it came to the picture that the company had previously failed to factor in accessibility. In a recent interview with the media, Design Chief Dantley Davis said, "We shipped something that shouldn't have been shipped without this conversation happening."
Dantley Davis added, "Now, we have a full-time team within product development, and that includes engineering and design. We have also changed our product development process so that accessibility is considered during even the conceptualization of features. Hopefully, that new development process is in place as Twitter continues the development of voice messaging."
Other social media platforms like Facebook and Instagram already have audio recording feature in DMs. Twitter is confident that voice tweeting will create a better human experience for listeners and storytellers.
Twitter is already working on adding automated captions to audio and video by early 2021. This feature would help people with disabilities access the service in a better manner.