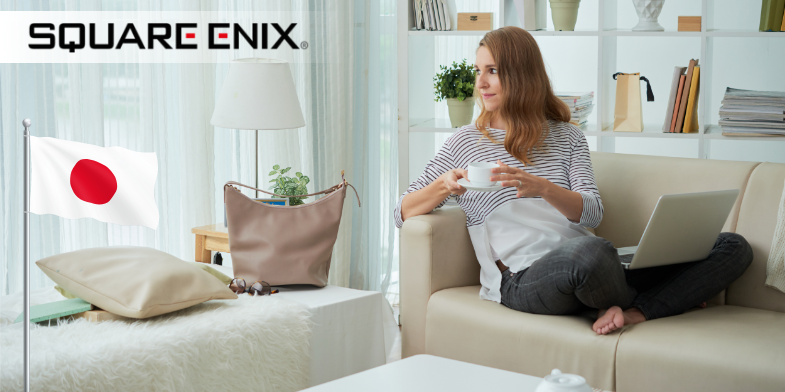 Square Enix, the studio responsible for the Final Fantasy, Kingdom Hearts, and Tomb Raider games said that it will allow most of its employees to work from home permanently. Square Enix's work-from-home policy will come into effect from December 1st. The company says that the policy is specific to its offices in Japan.
Giving reasons for making the policy permanent the company said that this will create a flexible and diverse working environment, help employees achieve the optimal work-life balance, and help to boost productivity.
Now, this does not mean that the Square Enix office will be completely vacant. For practical or security reasons, some employees will need to be based in an office, based on the work they're doing. The company about 80 percent of its current staff depending on their roles will be eligible for working remotely during the program's first month once the program starts.
As per the company being home-based means an employee works from home for at least three days a week on an average or vice-versa for office-based workers. Staff will be assigned home-based or office-based, and this may change from month-to-month. Square Enix feels that this will help employees of the company to be involved in discussions over where their role should is needed the most.
Square Enix says it's implementing a permanent work-from-home program for several reasons. The company expects that the program will lead to greater and better productivity, and help the employees achieve an improved work-life balance. The company sees this as an initiative to attract diverse talent, as well as make itself stronger towards unexpected events like natural disasters.
Square Enix is now offering the majority of its employees to work from home permanently with hopes to nurture better work-life balance and greater resilience when unexpected disasters occur.
The company said, "By implementing a new style of working in the new world, Square Enix will allow employees to show better creativity as it continues to provide its global customers the content and services that fulfill their expectations. In so doing, Square Enix will attempt to enhance its corporate value in the market."
The company said that it implemented its work-from-home policy in response to the COVID-19 pandemic, alongside other initiatives like online conferencing. Square Enix said that the company reports found that 80 percent of the staff reported positive and better working experiences since moving back home since the beginning of the pandemic began.
Square Enix becomes a part of the expanding list of companies that have decided to continue to allow many employees to work from home even after it is not any longer necessary on the health grounds. Twitter announced its permanent work-from-home policy in May, while Facebook said that half of its employees will be working remotely permanently within 5 to 10 years. Microsoft made a similar announcement last month.
At the beginning of the COVID-19 pandemic closures, Square Enix was among the many companies to begin allowing employees to work from home.