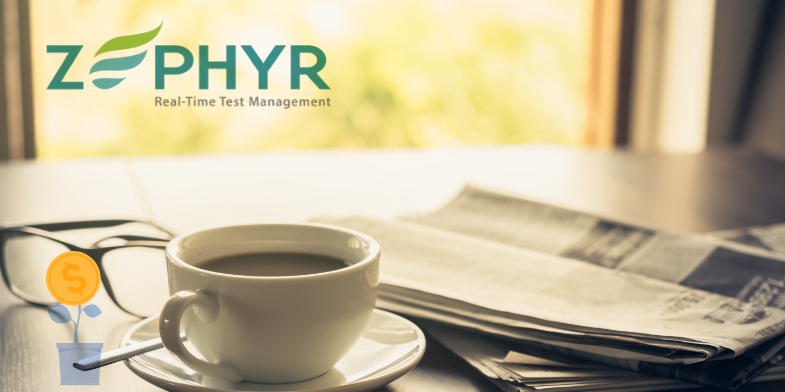 Zephr, the technology platform for media companies to grow their subscription revenue, has raised USD 8 million in a new funding round led by Bertelsmann Digital Media Investments.
The global pandemic has led to a set of changes in traditional media revenue streams, with consumers increasingly depending on content online. This resulted in media firms working to monetize their online audiences and drive revenue through growing their digital subscriber base, and this is where Zephr comes in. Using the Zephr dynamic technology, non-technical teams can design, test, and deploy new reader registration, subscription, and trial.
CEO James Henderson said, "The pandemic has changed the way the businesses work. There are positive and negative indicators of the pandemic with newsrooms seeing record readership but also freezing spending. As companies are preparing for a post-pandemic world, we are beginning to see our markets seize the opportunity of all these new potential subscribers and invest in subscription models — and in Zephr. In publishing and news media sector we are well-placed to capitalize on that interest."
The London-based startup's CEO Henderson said, "Zephr is focused entirely on the experience and journey for the prospect or customer, driving an average 150 percent increase in conversion rates and 25 percent increase in subscription revenue within the first six months."
This success rate is achieved by giving each and every reader an exclusively tailored content experience, based on the unique characteristics of the user like location, interests, device, and engagement, and allowing publishers to build a stronger engagement with their audience.
The customers of the company include publishers like McClatchy, Dennis Publishing and PEI Media, and News Corp Australia. Henderson added, "Zephr is responsible for helping organizations improve conversion rates, considerably decreases and drives new, stable revenue by offering the correct product, package or message at the correct time to the correct person."
Zephr relies on the publisher's first-party data about its readers. Henderson reveals that this data is the most important and powerful type of data that Zephr uses." However, the company also takes advantage of contextual data, such as time of day, location, device, or consumption patterns.
The new funding includes financing from Silicon Valley Bank UK Branch and brings Zephr's total funding to USD 11 million. Previous investors include Knight Capital and Nauta Capital.
According to the company's funding announcement, these raised funds will go toward further product development with a focus on increased personalization. The company is also planning expansions across the United States, Europe, and Asia.